Most of what I do in my spare time is pointless.
I get no money off it, definitely no fame.
I aim at neither, and actually shy away from those two
as if they might somehow taint my art.
Most of the time I don't do my music for you, I do it to keep sane.
However,
there must be better forms of therapy.
Or I could start doing stuff that people like instead of the muddy carpet I seem to be drawn to. Then again, everyone and their madly talented cat Fatso is making music, why contribute to that? You just have to pitch it to -12 (half-tempo for normal people) to come up with some Ghost Monkey.
Yes, it's one of those days. I'm having a holiday and am finishing the album tunes one by one but seem to be continuously distracted by everything. Next week I'll post a happy update full of new-found joy, maybe some kittens. Meanwhile, here's a bunch of non-album songs off my fancy Soundcloud page:
N-Hedra : False Alloy by Ghost Monkey
Mainframe Lullaby by Ghost Monkey
I Could Never Keep Up by Ghost Monkey
Moon(f)light Sonata by Ghost Monkey
lub,
t..
---
(file under: more musical notes after 2am)
When not doing "sketches for real instruments", I usually tend to sample the sounds I use and wouldn't want to use a preset or a drum loop someone else has made, unless it's for the comedy effect. Since I can't play for shit, I consider the sound, the tonality, to be maybe the most important part of my music and thus using mostly someone else's sounds, out of the box, would be the equivalent of tracing a photo off a magazine, drawing some CMYK lines on it with markers and passing it as "my artwork". No point in that, not for me at least. To use an example, I couldn't really be proud of the Zen Bound soundtrack, were I using some kind of a pre-made percussion kit for the hundreds of wood&metal sounds in the background, instead of having spent days and days on recording and processing those and gluing them together. If I can't be a musician or a landscape painter, at least let me pretend to be an artisan! :P
However, some sounds are simply not practical to record yourself or doing it well turns out to be a horrible job. Like sampling a Hang Drum, one of the sweetest instruments ever, sounding a bit like a balinese gamelan and maybe a metallophone making babies, costing a bit less than a ten grand. Or recording the sounds an army bunker. Hence I've been buying Tonehammer sample sets over the last few months and have to admit I'm totally hooked. Their stuff is really deeply sampled, like a hundred of samples for one note/sound and considering that, not expensive at all. Unless you're one of the people who think that all things should be free and no-one paid for their work, that is.
Today, well, this night, like 20 minutes ago, I got their latest epic sample set, Rust 2. It's funcredible, so many huge booms and scrapey sounds just begging to be bent out of shape and used, here's a quick example of them without almost any bending going on, just me bashing some keys:
And as a bonus, here's some kind of a Zen Bound song (probably a non-game version) with some Complementary Hang Drum on it so you'll know how it sounds. I suppose I have to use the Hang set if we ever get around to making ZB2, Walrus Bound or whatever. This is just to give you a feel of the sound of the thing, hitting the keys in my barbaric non-musician way:

(Even though TH also carries their own equally good version of the theme, the Hang Drum sound set I've got is from Sonic Couture, another purveyor of classy sounds.)
I promise to tell you a more interesting bedtime story the next time, ok? Now curl up and sleep tight.
t.. / polyfonken / ghost monkey
---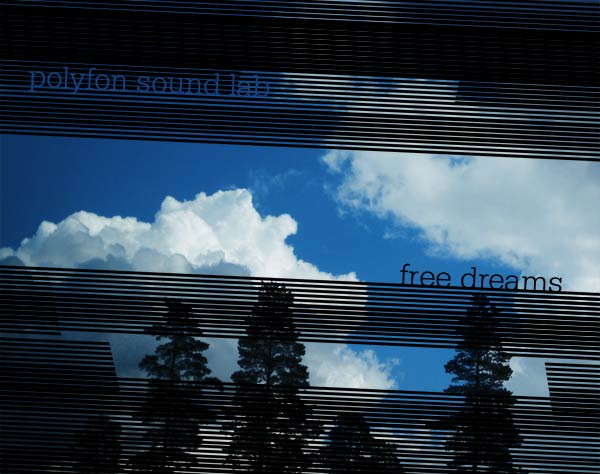 15 tracks, one hour of electronic landscape music.
Download and listen freely, don't use in an commercial setting without consulting first.
Evolved Echo Lullaby Love
Transport Sport Day
Kindness
Sometimes Scientists Go Bad
Copy Protection Funeral Song
Sk 1000
Song for Control
Bells Ringing
Switched- On-Noodles
Don't Leave Your Meat In The Rain
Unaddressed Postcard
Foolproof
Kaamos
Static Folds
Sleep Now Darling Bonus
---